Categories
Categories
Brands
Brands
4 PACK COMCAST XM2 WIRELESS DOCSIS PROBE HITRON CGN-DP3 WIRELESS DOCSIS PROBE (NEW)
4 PACK COMCAST XM2 WIRELESS DOCSIS PROBE HITRON CGN-DP3 WIRELESS DOCSIS PROBE (NEW)
4 PACK COMCAST XM2 WIRELESS DOCSIS PROBE HITRON CGN-DP3 WIRELESS DOCSIS PROBE (NEW)
Product Description
Up for a sale is a NEW 4 Pack of Hitron Technologies CGN-DP3M DOCSIS Probe (New Version) (USA market - Comcast XM2)
PRODUCT INFORMATION
Wireless DOCSIS 3.1 Test Meter
When you dispatch a technician, you need them to fix the issue right the first time. The CGNDP3M gives them all the diagnostic tools needed to accurately pinpoint and resolve issues at the customer premise, outside plant, and headend. This weather-resistant, portable meter works with Hitron's ProMeter app on your technician's mobile device and is compatible with low, mid, and high-split upstream architectures. Streamline your operations and deliver a better customer experience by empowering your technicians to resolve issues on the spot and avoid multiple service calls.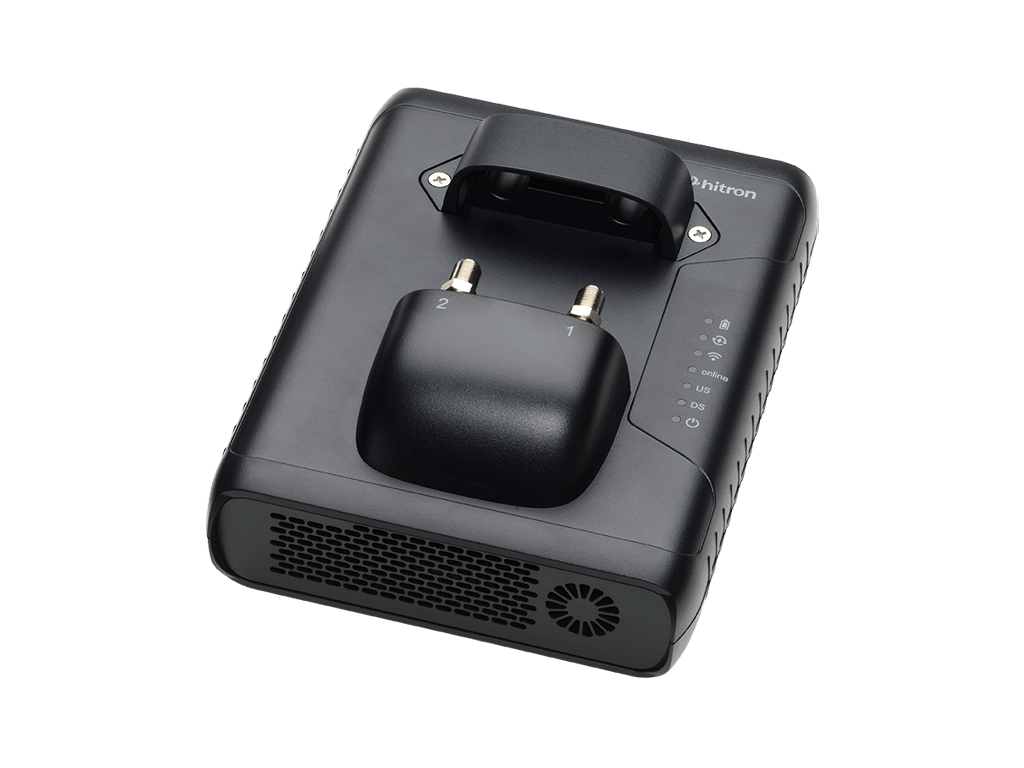 DIAGNOSTICS DELIVERED TO YOUR TECHNICIAN'S MOBILE DEVICE
The CGNDP3M is controlled by Hitron's ProMeter mobile app, which is compatible with iOS and Android devices. That means your technicians can run tests and view the diagnostic readings right on their existing smartphone or tablet. This approach minimizes device cost and technician learning curves!
COMPREHENSIVE DIAGNOSTICS
The meter gives technicians powerful and detailed insights including: upstream/downstream, spectrum, channel scan, MER, Flux, QAM analysis, OFDM, OFDMA, Ingress, Noise, Ping, and Traceroute. In addition, Hitron's exclusive SnapShot takes a snapshot of the network at a particular time and a SpeedTest measures speeds over 2 Gbps.
TROUBLESHOOT BROADBAND ISSUES
Today's technicians need to solve issues that are both inside and outside the customer home. The CGNDP3M can determine whether a performance bottleneck is in the broadband plant or inside the home. Technicians can measure true broadband throughput from the residential gateway.
3-SPLIT SWITCHABLE UPSTREAM
The CGNDP3M works with any DOCSIS 3.1/3.0/2.0/1.1 architecture. It's able to scan low split (5-42 MHz), mid split (5-85 MHz), and high split (5-204 MHz) upstream.
COST-EFFICIENT PRICE POINT TO KIT YOUR ENTIRE WORKFORCE
Developed to the highest industry standards, our tools reduce repeat failures and significantly reduce troubleshooting time at a fraction of the cost of other solutions. Take those savings to outfit your entire workforce with diagnostic testing tools and to further accelerate your operational cost savings!

Key Specifications
Switchable Upstream (5-42, 5-85, 5-204)

DOCSIS 3.1/3.0/2.0 Compliant
DOCSIS WAN
DOCSIS Logger
DOCSIS Registration Status
AC Detection and Rejection

Full Frequency Spectrum Support up to 1.2 GHz

IQ Constellation
Pre-equalizer Analysis
Speed Test

via Coax
via Ethernet to CPE

QAM Measurements
Optional Cloud Data Collection & Reporting

One 2.5 Gigabit Ethernet Port

Battery Supports up to 8 Hours of Operation
WHAT'S INCLUDED
4X (1) New - CGN-DP3M (Comcast XM2) You will receive 4 brand new boxes with items below.
4X (1) New - Battery Pack (Installed)
4X (1) New - Fitted Case (Zip Shell Case)
4X (1) New - Shoulder Strap
4X (1) New - iPad Holder
4X (1) New - Tool Pouch

4X (1) New - Large Carabiner Hook

4X (6) New - Mini Carabiner Hook
4X (1) New - AC Power Adapter (Charger)
4X (1) New - Power Cord

4X (1) New - In-Vehicle Adapter (Charger)
4X (2) New - F81 Connector (Installed)
4X (2) New - F81 Connector (Spare)
4X (1) Quick Start Guide
* iPad / iPhone is not included. Comcast apps is provided by the service provider.
USA
ABOUT US
Genesys is a Test and Measurement Solution Provider. We pride ourselves in providing new and certified pre-owned equipment, calibration and repair services, replacement parts and accessories, asset disposal and procurement. Being a highly successful United State owned Test and Measurement Company, at Genesys we know the value in offering a complete test equipment life cycle management for our clients.
This is achieved by... Focusing as a team for controlled, sustainable business growth and diversity; understanding the needs and expectations of our customers; encouraging and supporting innovation; growth and success in our people.
NEW AND REFURBISHED EQUIPMENT
NEW EQUIPMENT… Genesys Test and Measurement can offer new equipment's with manufactures direct warranty.

CERTIFIED PRE-OWNED EQUIPMENT...Genesys Test and Measurement offers certified pre-owned equipment's with one year warranty and in house calibration. We also offer 50% discount on future calibration intervals.
REPAIR SERVICE
Genesys repair services... The professionalism of our Repair Center goes far beyond providing fast turnaround times that minimizes downtime. It's uniquely equipped to address any technical problem with any current or obsolete make or model ~ and actually specializes in servicing and extending the life of older equipment that manufacturers are no longer willing to support (including that used within ATE and MATE applications). Our experience and expertise across all technologies and established international network for sourcing parts simply means that if Genesys can't repair your instrument, no-one can. Please contact us for further details on how we can support your test equipment.
CALIBRATION SERVICE
Genesys calibration services... No matter which brands (or types) of new or renewed test equipment you employ for different applications, Genesys delivers the people skills and facilities to ensure you're able to maintain the highest level of instrument confidence. Our temperature and static controlled Calibration Laboratory operates in full compliance with stringent rules for measurement and reporting; and today, provides a uniquely convenient 'single point' to send all your RF, DC, AC, Optical, Video and Audio related units for careful checking and attention. Think of us as an instrument for renewing your faith in technology. Call us today to receive a calibration quotation.
EQUIPMENT DISPOSAL
A green approach to asset disposal... There is little point holding onto equipment that has ceased to be of benefit to your business ~ no-one gains from it sitting idle taking up storage space, collecting dust and becoming more obsolete by the minute. Contact us at 1888-315-3793 to discover how we can assist with your disposal needs.
CONTACT US
TOLL FREE: 1888-315-3793
Warranty Information
Find Similar Products by Tag
Product Reviews
Find Similar Products by Category
Customers also viewed